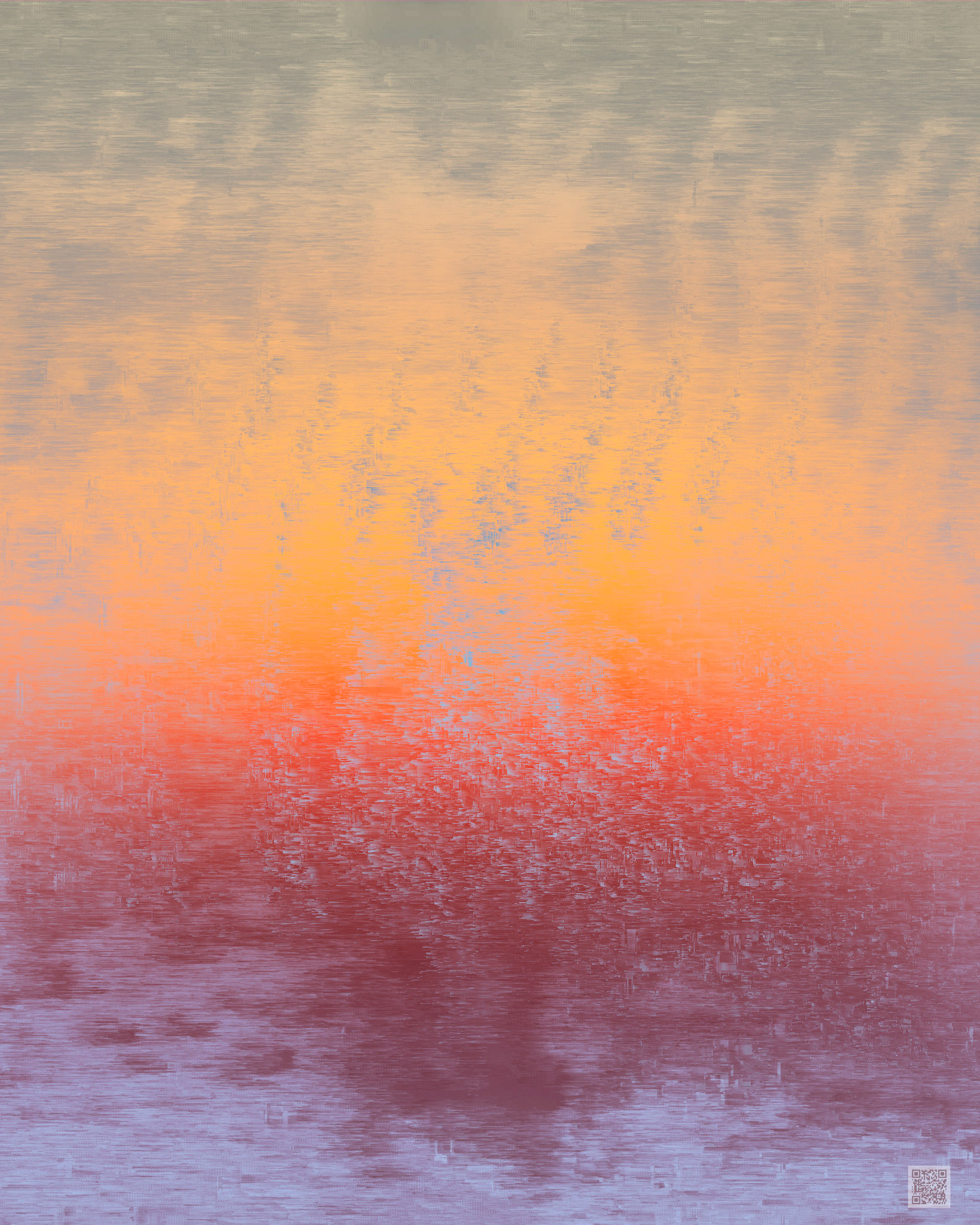 The last time my mother sent me a message was 12 months after she died. I had been distraught over her loss and had completely stopped painting. I was in the process of selling the family home where I grew up and had run into multiple frustrating delays. When I finally got the call confirming that the sale was going through, something extraordinary happened. 
I opened my apartment door, which was down a long hallway on the 5th floor of a building with no elevator. Floating in front me, directly at eye level, hovering over my welcome mat was a red balloon. It had lost just enough helium to take on a heart shape. I don't believe in ghosts and I don't like found objects, as they have the potential for dirt, germs and who knows what else. But the timing of this balloon was uncanny. And when I let the shadow of a possibility that my mother somehow sent this message into my mind, I felt moved. 
I opened the door and let the balloon in. The next year was spent working on a series of digital paintings that explore the experience of connecting with a transcendent soul and offering a possible gateway to the eternal.